Macroevolution: Speciation and Phylogenesis
---
Evolution homepage -- BIO 311D homepage
---
Differentiation among populations

Local populations will inevitably differentiate (i.e. become more different in their allele frequencies) due to the five factors previously discussed.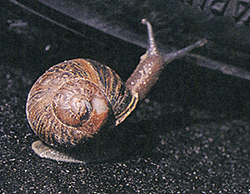 Local differentiation in the land snail,Helix aspersa, was extensively studied.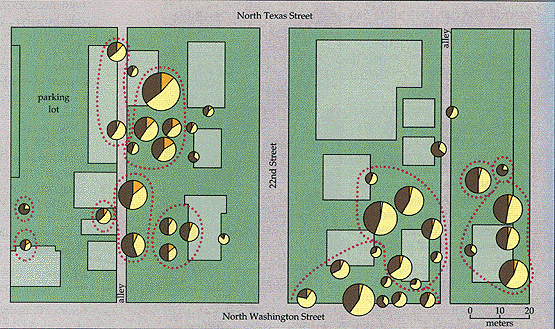 In Bryan, Texas, snail populations have been differentiated along very short distances, such as on different sides of streets, due to very limited migration and chance events. The pie diagrams show the frequencies of different alleles.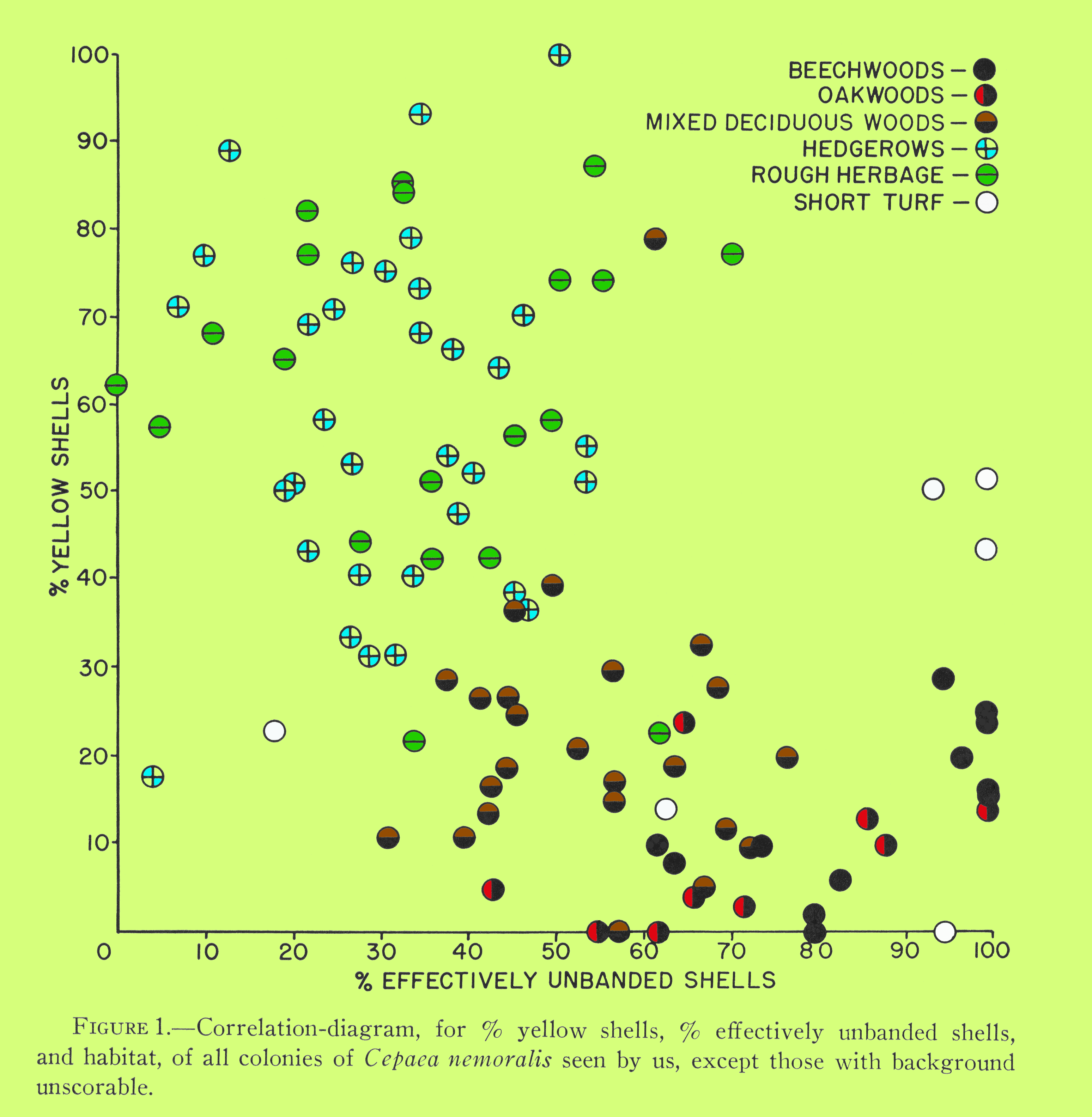 Local phenotypic differentiation in the garden snail (Cepaea hortensis) is caused by differential predation in the various habitat types. Birds, mostly thrushes are preferentially feeding on snails that have conspicuous shell color and/or banding patterns.

bloodgroups



Large-scale variation among populations

Allen's rule
Allen's rule: The size of extremities (limbs, tail, ear, etc.) increases from colder to warmer climates in the same species or in closely related species.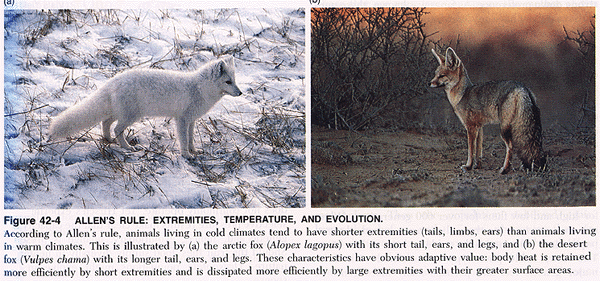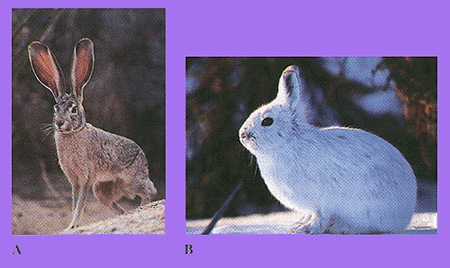 The sizes of extremities of the jackrabbit (left) of the Southwest and the arctic snowshoe hare (right) reflect adaptations to different temperature regimes.
Bergmann's rule
Bergmann's rule: The body size of organisms within species (or in closely related taxa) increases from warmer to colder climates.

Fact: The surface-to-volume ratio decreases for larger objects. Smaller objects lose heat faster, as a consequence.