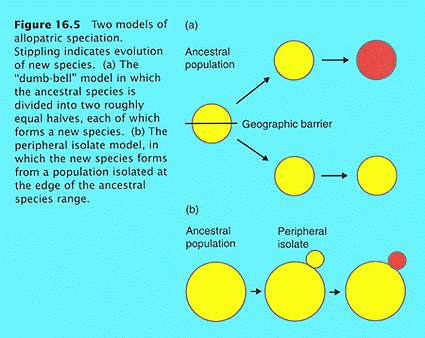 Two models of allopatric speciation.
---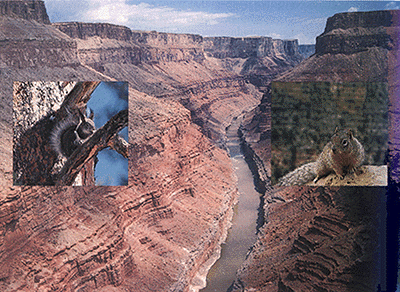 The Kaibab squirrel (Sciurus aberti kaibabensis, left) became geographically isolated from the common ancestor with its closest relative, the Abert squirrel (Sciurus aberti aberti, right) in the North Rim of the Grand Canyon about 10,000 years ago. Since then, several distinguishing features, such as the black belly and forelimbs have gradually evolved.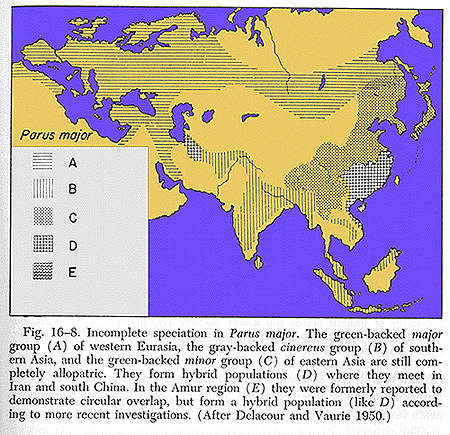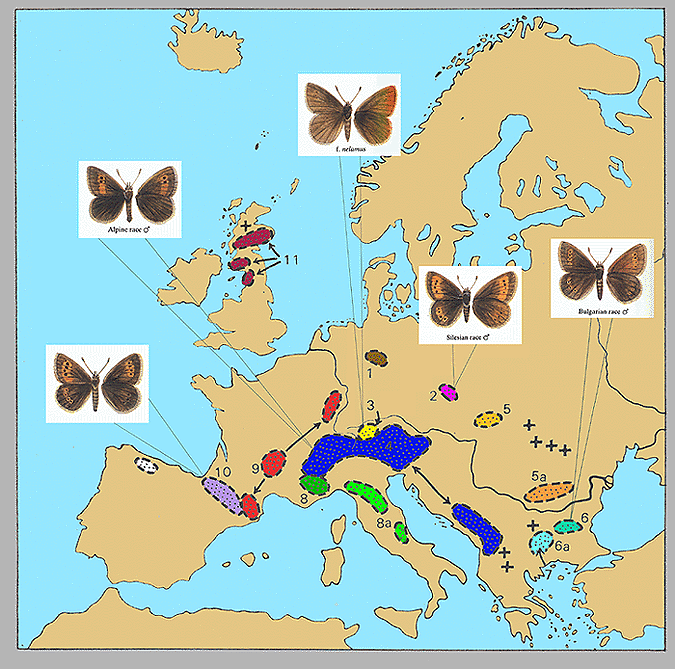 Differentiation in the butterfly, Erebia epiphron in the European mountains. Different colors designate different races or forms. Note that these races evolved in geographical isolation, that is, in allopatry.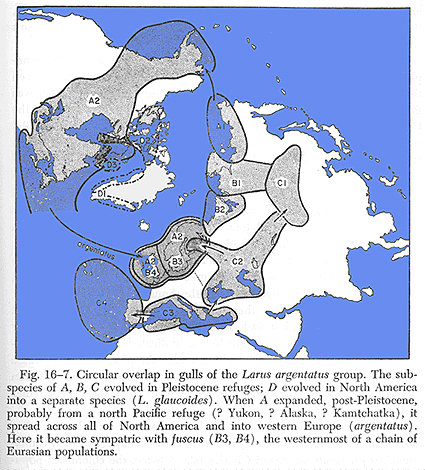 Circumpolar ("around the pole") distribution of the gulls in the Larus argentatus group. Populations from Europe to eastward can interbreed, but in northern Europe, when the circle closes from the west, the two gulls (L. fuscus B3, B4, and L. argentatusA2) are reproductively isolated. Such species complexes are called ring species.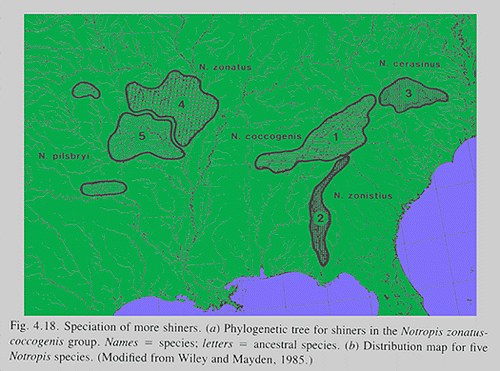 Allopatric speciation in North American freshwater fish, called shiners.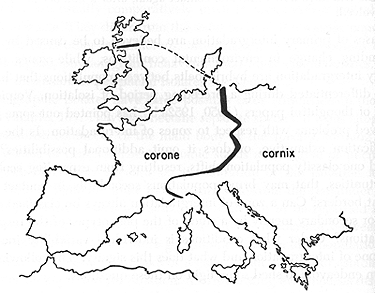 When two populations that were evolving in geographical isolation come in contact they may hybridize, but the gene flow can be very restricted depending on the degree of genetic differences. In Europe, the Hooded Crow (Corvus corone cornix) and the Carrion Crow (Corvus corone corone) are two subspecies of the same species, and their hybrid zone is very narrow.