Welcome to the online home of the UT
Celtic & Traditional Music Society
The purpose of the UT CTMS is to get together with like-minded folks and learn and play some tunes. We hope that you can join us...and don't forget to bring your acoustic instruments.
The Learner's Corner offers some new tunes to learn.
Meetings for Spring Semester 2007 are scheduled for Wednesday evenings (Jan. 24, 31, Feb. 7, 14, 21, 28, Mar.7, 21, 28, Apr. 4, 11, 18, 25 and May 2) in Burdine Hall 232 (BUR; see map below, Burdine is noted by the red arrow).
Hope to see you there!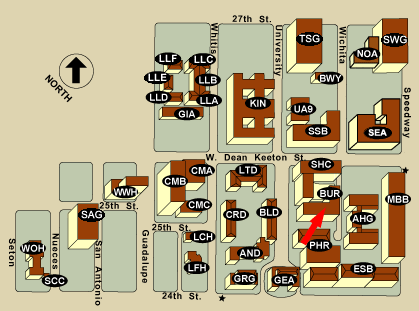 Parking for those coming from off-campus is available on University, Whitis and 24th (see Parking map below).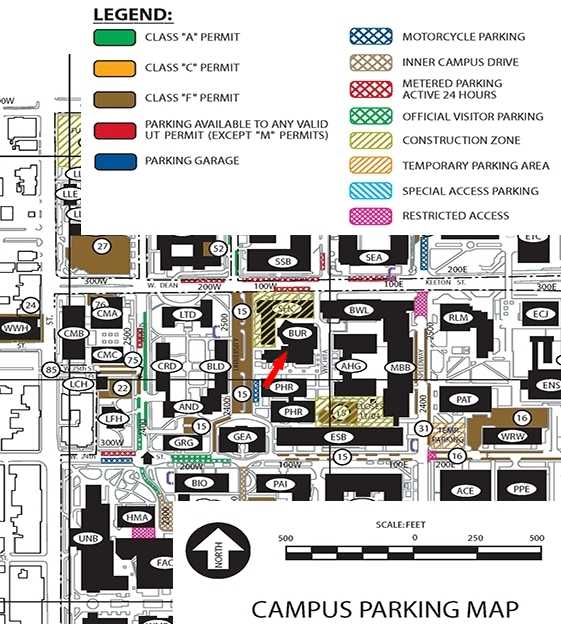 For more info about the sessions, please contact Justina Hernandez.
Last revised: January 22, 2007.
Problems? Contact philjs@mail.utexas.edu