Fungal research invariably involves the visualization of the organism through a variety of means. This may include light microscopy or scanning electron microscopy. This section provides a fascinating view of Wangiella dermatitidis in both the wild type and a mutant grown under a variety of conditions. Some samples have specific stains that accentuate particular features of the organism. You'll find that some of the images can both be startling and to some, beautiful.
In addition to Wangiella, there are also some candid photos taken around the lab, as well as pictures of some of the equipment that is used in the Szaniszlo Lab.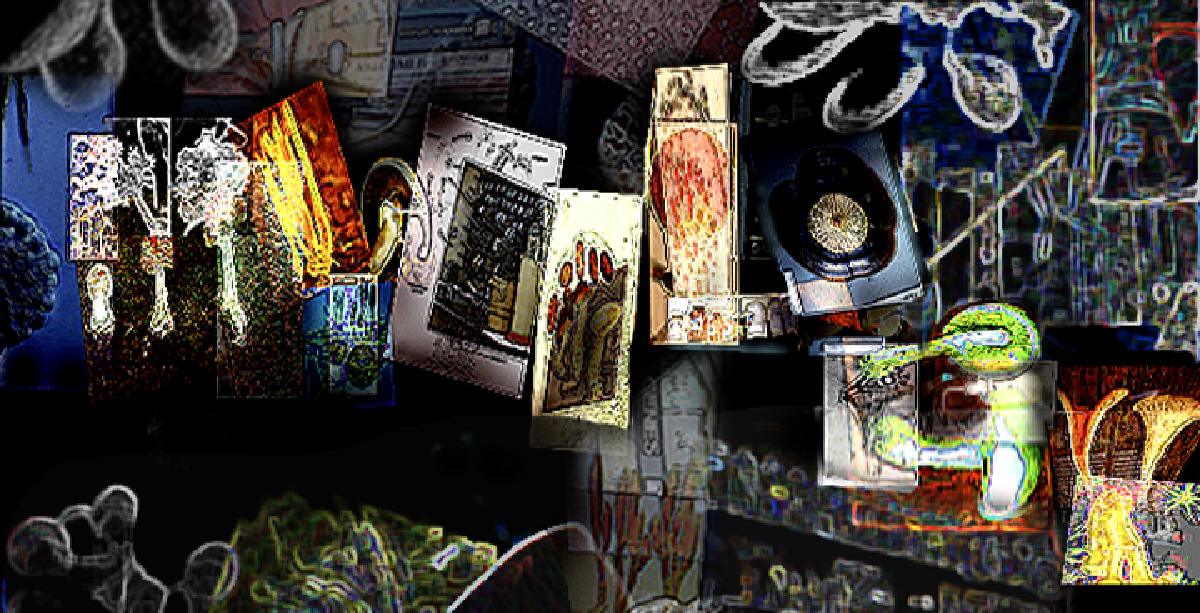 Can you see what's in this digital artwork? Click on it to see a larger image.