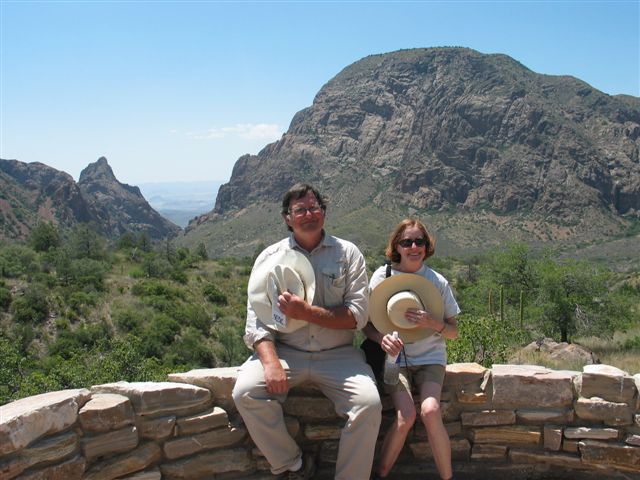 Jack and Beryl at Big Bend National Park.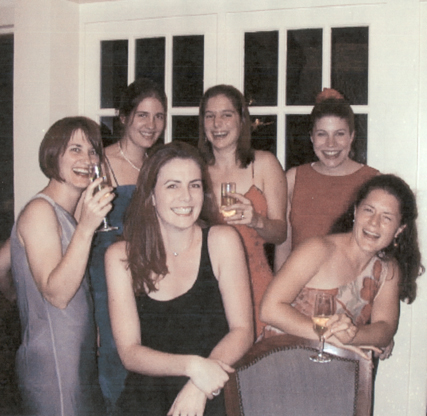 A picture from a more glamorous era in Simpson Lab History.
(back row: Anneke Padolina, Heidi Meudt, Katie Hansen; front: Jennifer Tate, Sarah Simmons, Andrea Weeks)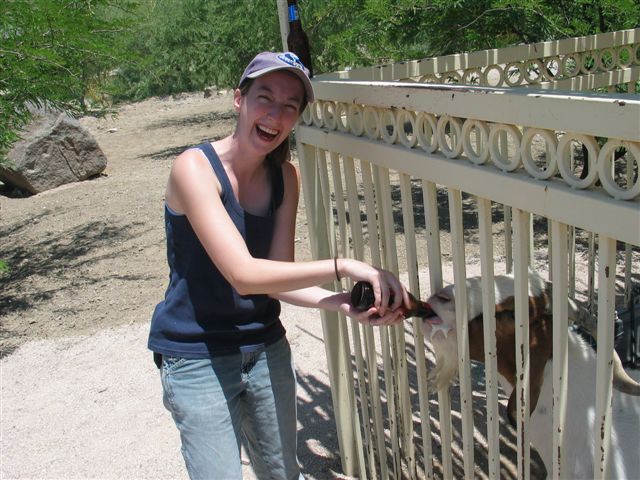 On a collecting trip in west Texas, Sarah gives a goat a beer. Oh, did I mention that the goat is the mayor of Lajitas?
S