Research Interests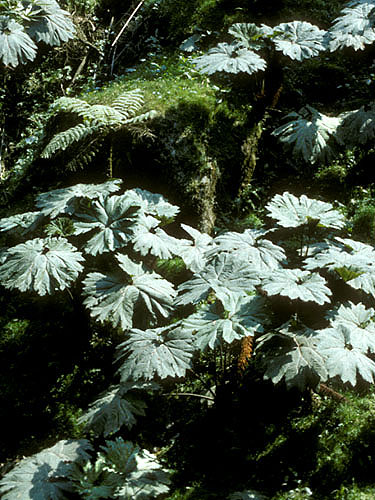 Origin, Evolution, and Conservation Status of Roldana and Telanthophora (Senecioneae: Asteraceae)
Tropical montane cloud forests are threatened ecosystems located at high elevations in the sub-tropical regions of the middle latitudes and are diminishing at an alarming rate worldwide. Mesoamerican nations host significant tropical montane cloud forest ecosystems characterized by an enormous biodiversity, including numerous species of birds, insects, and plants. The Sunflower Family (Asteraceae) is one of the largest and most conspicuous floral components in the cloud forest regions of Mesoamerica, and endemic taxa within this plant family can be valuable resources for promoting conservation of cloud forests and for monitoring losses in biodiversity due to the impact of current land use practices and global climate change. Roldana and Telanthophora consist of approximately 80 species, and are represented by suffrutescent herbs, shrubs, and small trees that occur in montane cloud forests from Mexico to Panama. The phylogenetic relationships within these genera are not yet understood and ecological niche modeling coupled with the phylogeny and biogeography of Roldana and Telanthophora may enhance conservation efforts in tropical montane cloud forests of Latin America.
The long-term goal of this research project is to determine how phylogeny, biogeography, and GIS data can be combined with ecological niche modeling to promote conservation in tropical montane cloud forests of Mesoamerica. Specifically, my research project will quantify the diversity of Roldana and Telanthophora (Asteraceae) by reconstructing a phylogeny of these taxa based on plastid and nuclear markers. This research will feature phylogenetic and biogeographic analysis and an assessment of the conservation status of the proposed study taxa.
Specific project aims are:
1) To construct a phylogeny of Roldana and Telanthophora (Asteraceae) using 6 plastid and 2 nuclear markers,
2) To determine if Roldana and Telanthophora are monophyletic, and which taxa serve as the nearest sister groups,
3) To illustrate how the phylogenies of these taxa are correlated with ecological niche diversity;
4) To access the conservation status of Roldana and Telanthophora in the montane forests of Mexico and Central America.
The significance of this research project is that it will broaden our understanding of evolutionary relationships and the conservation status of two Neotropical genera from threatened montane habitats in Mesoamerica. Roldana and Telanthophora are model taxa to be used as ecological indicators in these threatened ecosystems and the relatively high number of endemic species within these genera may embolden conservation efforts. My work will provide an account of two diverse, ecologically important genera, and will lay the groundwork for monitoring effects of climate change, land use, and biodiversity in Meosamerica.
PROUD MEMBER OF THE JANSEN LAB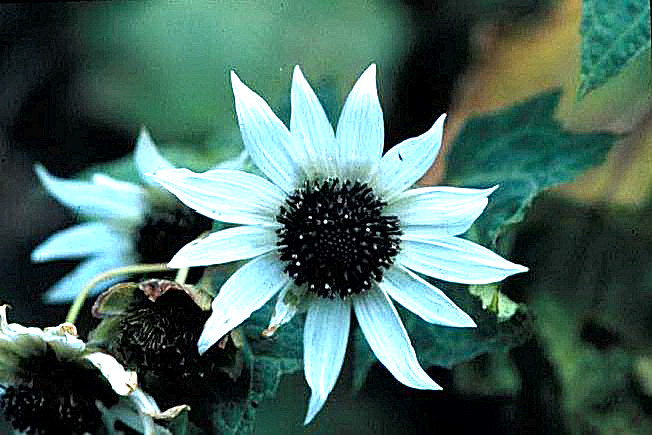 Rojasianthe superba
Floristics of Montane Guatemala
Guatemala has three montane regions: the Sierra Cuchumatanes, the Sierra de las Minas, and the trans volcanic belt. I am interested in the flora of these montane regions and the institutions that currently house Guatemalan voucher specimens. I am continuing to collaborate with the University of San of Guatemala BIGU herbarium.
Lichen Biodiversity
Lichenized-fungi are an enigmatic and exciting group of organisms to study. There are approximately 25,000 described species of lichenized-fungi, but many undescribed species exist in nature due to under-collecting and the fact that there are few lichenologists in the world.
As a botanist and horticulturist, I truly enjoy sharing my knowledge and experience with others. Any person interested in contacting me regarding my research or scholarship and fellowship information is welcome.
The nurturing of plants is an avid hobby that compels me to propagate a diverse array of plant species. Learning from Dr. Don Mahoney at the San Francisco Botanical Garden inspired me to cultivate plants from threatened ecosystems and species with a potential contribution to the horticultural trade.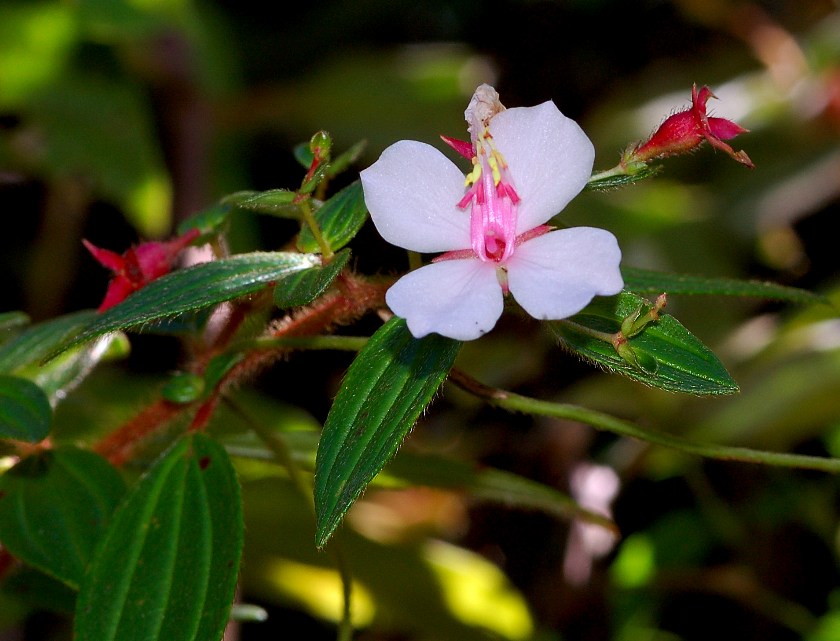 Monochaetum sp.