Overview - The purpose of this course is to provide an in-depth analysis of the fundamental knowledge and principles upon which molecular biology is based. This will include discussions of key concepts, experiments, techniques, and even some of the scientists involved, so that a realistic feel for the area can be gleaned. Mechanisms will be emphasized, since a mechanistic framework is necessary to understand regulation and gene evolution. The main topics will be: DNA replication, recombination, repair, and transcription; RNA processing and translation; and selected topics in genomics, engineering, and HIV.

Instructor

Course Information and Policies

Lecture, Text & Exam Schedule

Old Exams

Quizzes

Molecular Biology Background

Lecture slides and animation:
Introduction & History of Molecular Biology
Lec. 1 - DNA and RNA structure
QTime Movie: DNA polymerization
QTime Movie: Bidirectional replication
QTime Movie: Helicase action
QTime Movie: Pol III dimer synthesizing leading & lagging strands
Lec. 4 - DNA replication 3 & Chromatin 1
QTime Movie: Packing DNA into a eukaryotic nucleus
Lec. 5 - Chromatin 2 and Supercoiling
QTime Movie: HJ & Branch Migration
Flash animation of DNA Recombination via a Holliday Intermediate
Lec. 8 - Prokaryotic Transcription 1
Lec. 9 - Prokaryotic Transcription 2
Lec. 10 - Prokaryotic Transcription 3
Lec. 11 - Prokaryotic Transcription 4 & Organelle Transcription
Lec. 12 - Organelle Transcription 2 & Eukaryotic Transcription 1
Lec. 13 - Eukaryotic Transcription 2
Lec. 14 - Eukaryotic Transcription 3
Lec. 15 - Eukaryotic Transcription 4
Lec. 16 - Eukaryotic Transcription 5:Chromatin Remodeling
Lec. 17 - RNA Capping and Polyaden.
Lec. 24 - Translation 2
Lec. 25 - Translation 3
Lec. 26 - Genomics
Lec. 27 - Transgenics 1
Lec. 28 - Transgenics 2
Lec. 29 - Transgenics 3
-------------------------------------------------------------------------------------
Be sure to RELOAD all pages each time you visit this site. These pages will be changed frequently.
David L. Herrin, Molecular Cell and Developmental Biology, University of Texas at Austin; Email: herrin@mail.utexas.edu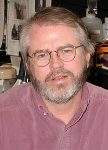 Announcements
Jan. 3, 2012 - The lecture slides were updated. If you are asked to provide a username and password to access any of these files, just answer "cancel", since nothing on this site is password protected. If you have any problems, you can email me at the above address.
---
Links to other courses taught by Dr. Herrin.
Plant Molecular Biology (Bio 350M/388M)
---